Being Tired I FORGOT that I had also passed my 2 year BLOGGING anniversary!!
WHOOPS....SO I am showing you one of my Very beginning Posts.
I still have this table and my feet are presently propped up on it while typing..:)
Good Morning my Beauties. I am just so psyched to tell you about this project. I don't know if you remember back this summer while I was camping with my Family up in Pentwater Michigan, my husband and I got a chance to go dumpster diving. Above in the picture are just some of the things we got in the diving expedition. :) One of those items was this table. As you can see from the picture it was missing one of the edge pieces and it was very very wobbly and the top boards were popping up. It was BEAUTIFUL!!! I mean, WHO would throw this away?????? :O
My heart melted at that. So welcome to the family champagne table....I hope you like it here. Because you fit in with this family. A little bit worn and wobbly, but beautiful to those who love you. Have a BEAUTIFUL weekend. We have bon-fires and kids stuff planned for the weekend so I might actually get a break. :)
I hope you enjoyed this oldie but a goodie!
While you are here I am going to ask if you could do me a HUGE favor..
I have one of my pieces in a local magazine and in order to be a CONTENDER....I NEED your LIKES....
If you want..could you all CLICK on the LINK and just simply "LIKE" my french armoire..
It would mean the WORLD to me.......<3
ON THE TOWN magazine furniture competition!
Just click on the link above and LIKE my armoire...I thank you from the bottom of my heart!!
Hugs and have a BEAUTIFUL day!
http://todayscreativeblog.net/
http://savvysouthernstyle.blogspot.com/
Pin It
http://missmustardseed.com/2011/12/favorite-furniture-of-2011-friday/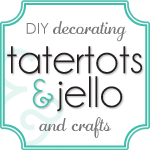 http://www.shabbyartboutique.com/2013/07/shabbilicious-friday-link-party-13.html